Lane Histories
You can review your lane coverage histories at any time by going to the Lane Histories screen in your Dashboard, or by pulling this data via API integration.
Dashboard → Load histories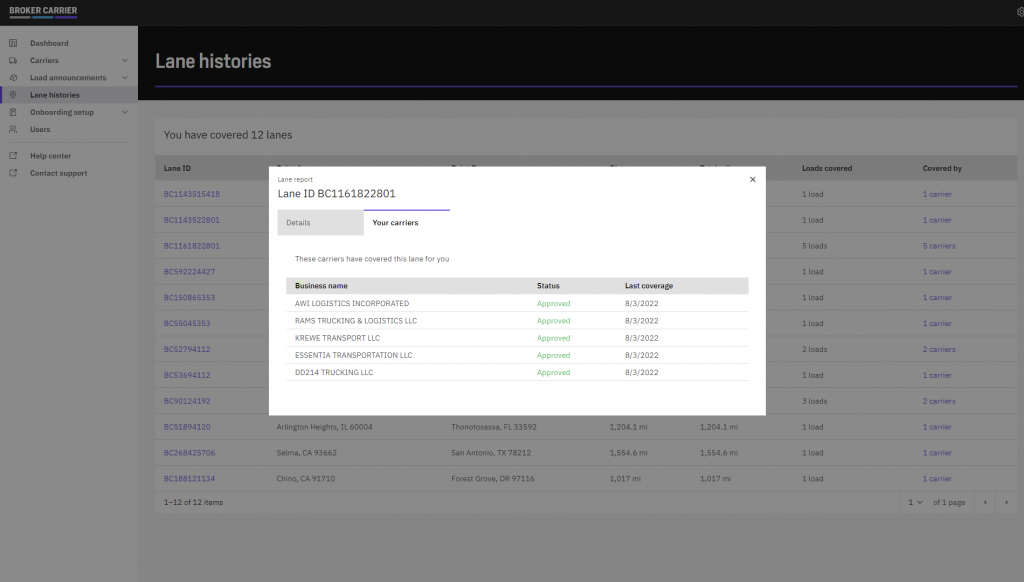 The carriers who have covered a particular lane for you in the past will be listed in the Coverage Details panel. These will be the first-notified carriers when you post an announcement for a load on this lane.
Lane Intelligence
The value of your BrokerCarrier account increases every time you mark a load announcement as being covered, as we are able to build continuously better lists of carrier suggestions for you based on your lane histories.
Once you've accrued enough lane history data, we will be able to find and notify the best-suited carriers in the country for every load announcement you post.