Load Announcements
You have the ability to post load announcements in your dashboard or via API integration. The process is more or less the same as posting on a load board, except that BrokerCarrier will notify carriers in your network about the load by sending email alerts to their dispatchers.
When you post a load announcement in your dashboard, we smartly match carriers in your network based on the equipment they have and their proximity to the lane, and then send email alerts to those carriers' dispatchers with the load details.
The number of carriers that are notified about each load will depend on your subscription plan and the details of your particular carrier network.
Dashboard → Load announcements
This screen is your list of open load announcements. To see a list of load announcements that you have marked as covered, click Covered in the navigation menu.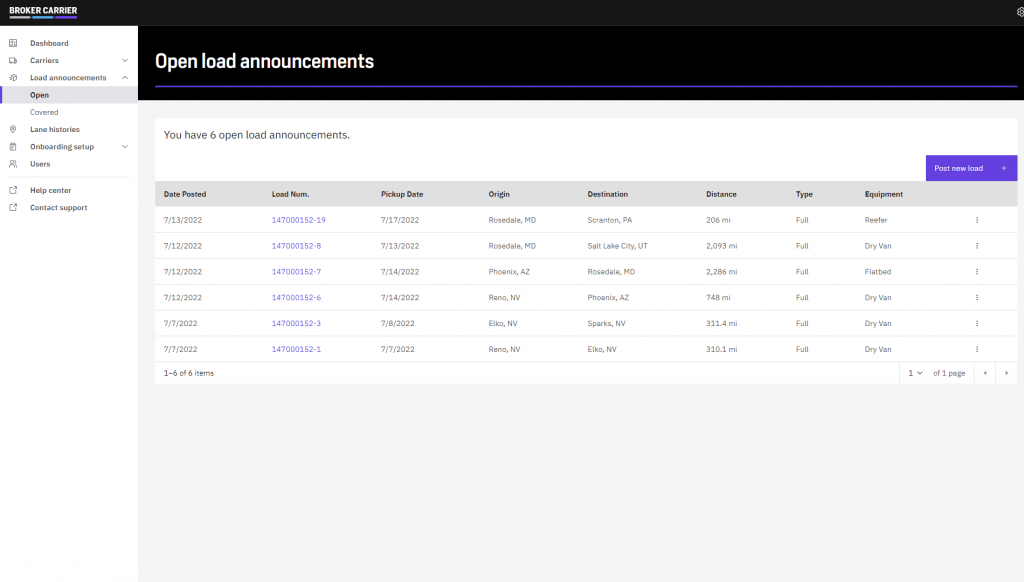 Track Your Coverage
To mark that a load has been covered, click the small three-dots menu at the right end of the carrier's row in your list, and then click Mark as covered. This will move the load to your covered loads list.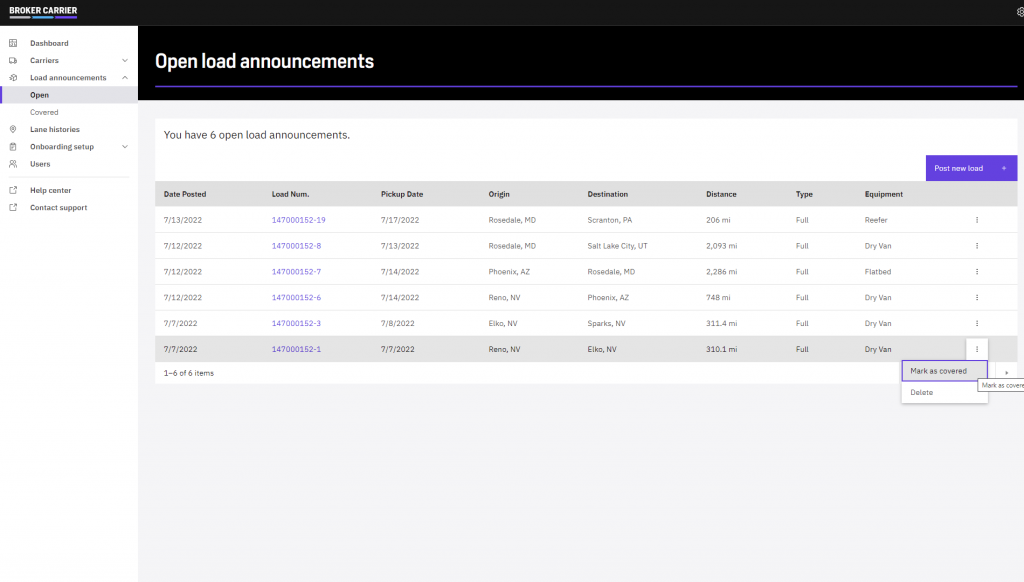 Remember to close out your load announcements by marking them as covered and specifying the carrier that covered them. Over time, this helps us continuously improve the quality of your carrier suggestions when you post load announcements.